Client Resources
Welcome to W. Bruce & Associates Ltd. Client Portal!
The client portal is a fast, convenient, and secure way to share and exchange electronic documents. Unlike email, the Client Portal is protected by encryption technology so you can rest assured that your information is secure.
Each client will have their own client portal set-up with access to their individual and/or business documents.
Initial Set Up
You will receive a Welcome Email when your client portal is set up from one of our staff members. Please follow the prompts to set up your password and access your files.
Logging In - Interface
You may log in to your portal here Client Portal Login
Tip: Save this link to your browser's bookmarks for easy access
If you forget your password, click the "Forgot Password" on the sign in page to reset it. Follow the prompts and you will receive an email at the address you provide to reset your password.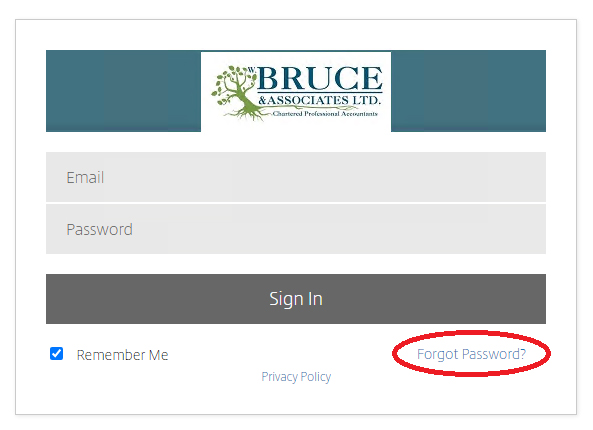 Home Screen
After logging in you will see the home screen.
We have set up separate folders for individual and business documents. If we provide multiple services to you, you will be able to access each of these folders in your one login account.
To access the folders, navigate to the folders tab on the left-hand side and access shared folders.
Downloading Documents
To download files from your client portal, please login and navigate to the respective folder.
Select the documents you want to download and press the download button.
Uploading Documents
You may share documents with us through the portal. Navigate to the upload folder in your shared folder.
To upload files you may navigate to the plus sign on the top right and select upload from the drop down menu. You would then need to navigate to the file you want to upload and select it.
Alternatively, you may drag and drop files from your desktop on the screen.